The beautiful Tiffany Falls will be bathed in light tonight Friday August 21, 2015., at approx 8:30-9:45pm.
We will be trying out a new purple gel filter that we are using for World Mental Health Day.
These filters will be used on Hamilton City Hall and other landmarks across the City, volunteers are still needed as well for this day.
If you are coming out tonight bring a flashlight to guide you on the path, and a donation for the foodbank.
Bus service via the Wilson 5A, parking lot out front, car share if you can.
The path is an easy 5 minute walk in dont forget to bring your camera!!!
If you are posting pictures of the illumination, please use the hashtags #hamont #cityofwaterfalls and tag us via twitter @cityofwaterfall
See you tonight!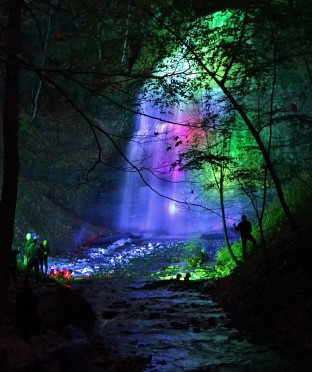 See you tonight Hamilton and visiting tourists!! http://t.co/0mfaAkTt3j #hamont #cityofwaterfalls @TourismHamilton

— City of Waterfalls (@cityofwaterfall) August 21, 2015