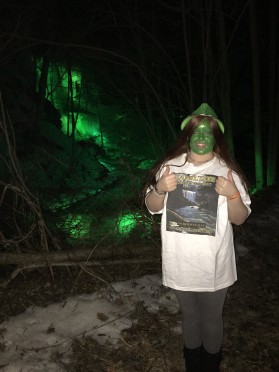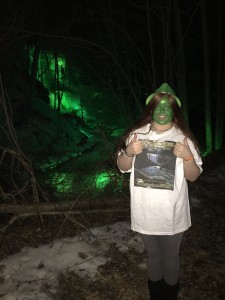 Thank-you to all the volunteers and voluntolds that made tonight's illumination possible, and to all the people that came out to enjoy it, thank-you as well for the cash donations and food for the food bank, it will be appreciated that is for sure.
We handed out free maps, pens, postcards and pamphlets as well.
Billy Green was lit all in green tonight, wow he was a roaring like an Irishmen at last call on St.Patrick's Day, the noise was incredible!!!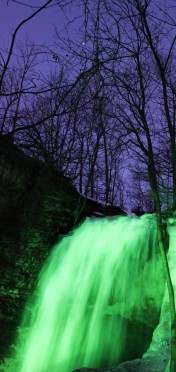 We spent a couple of hours on site this evening making it safe and cleaning up the garbage as well.