Lewis Road East Falls is a Terraced Classic Cascade. Its total height is 8 metres (26 feet) which includes two vertical drop sections. Its width is up to 5 metres (16 feet). It experiences its strongest flow during peak storms and seasonal snow melt.
History
Lewis Road East Falls was "discovered" by David Wootton in 2007.
Lewis Road West Falls is located on the south side of the Bruce Trail about 180 metres east of McNeilly Rd. Attached is a map showing its location.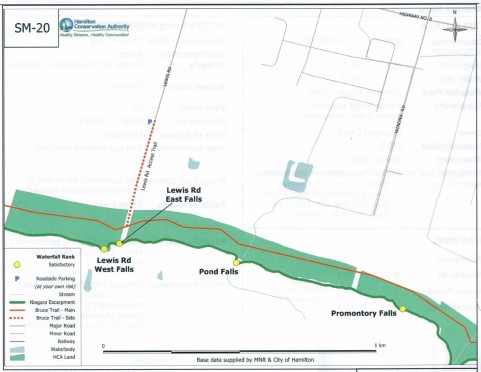 Lewis Road East Falls Photo Gallery