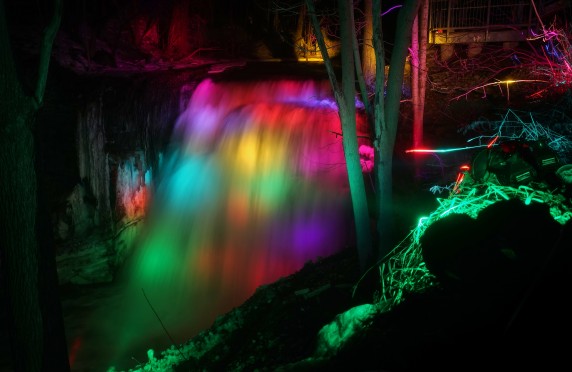 Great Falls will be illuminated Wednesday night at dusk, lights on at approx 9pm, till 10pm, maybe longer…
There is limited parking so car pool if you can, or park in the village and walk down come early and enjoy the shops, have dinner, do some shopping!
Bring your camera, and a friend!
Donations for the food bank are always appreciated, just look for the donation bin.
We will also be handing out free maps, pens, and waterfall brochures.
There is a viewing platform up top, or the more adventurous can head down the path, use the staircase and view it from below. If you decide to go below, bring a flashlight, and wear a pair of boots, long pants, and a coat. If you go below prepare to get a bit wet!
See you there!